About Nesbitt & Parrinello
Allen Nesbitt
Founder and CEO (he/him)
Allen Nesbitt is the founder and CEO of Nesbitt & Parrinello, Inc. Allen helps labor campaigns, climate causes, their allies, and senior government officials globally prepare for risks and win campaigns in volatile environments. In 16 years as a strategic advisor, Allen's teams have won multi-billion dollar fights, from better health care that is more affordable to fights to save our planet. Our wins include: the only Indian American in the 113th Congress; the first openly gay U.S. Representative from New York; the first openly gay mayor of Lexington, Kentucky; the first Black U.S. Representative from Nevada; and the first Black U.S. Senate nominee from Florida.
Learn More
Contact Allen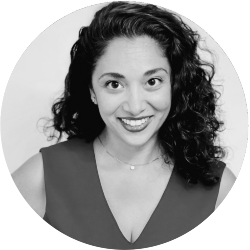 Cristina Parrinello
Partner and President (she/her)
Cristina Parrinello is the President of Nesbitt & Parrinello, Inc., where she advises political campaigns and corporate leaders on strategic research, public policy, and cybersecurity. In 2018, Cristina's campaign work included serving as a lead consultant to John Chiang for Governor (CA), EMILY's List, and the winning campaign for Gil Cisneros for Congress (CA-39) -- the most expensive House race in the country. She began her political career in 2010 working on former U.S. Senator Barbara Boxer's re-election campaign. Cristina has advised Am Law 50 law firms and Fortune Global 500 companies. Prior to her political work, Cristina worked at the LBJ Presidential Library and as a litigation paralegal. Born and raised on U.S. military bases overseas, Cristina grew up on Kwajalein in the Marshall Islands and is now living in Nashville with her two sons.
Learn More
Contact Cristina